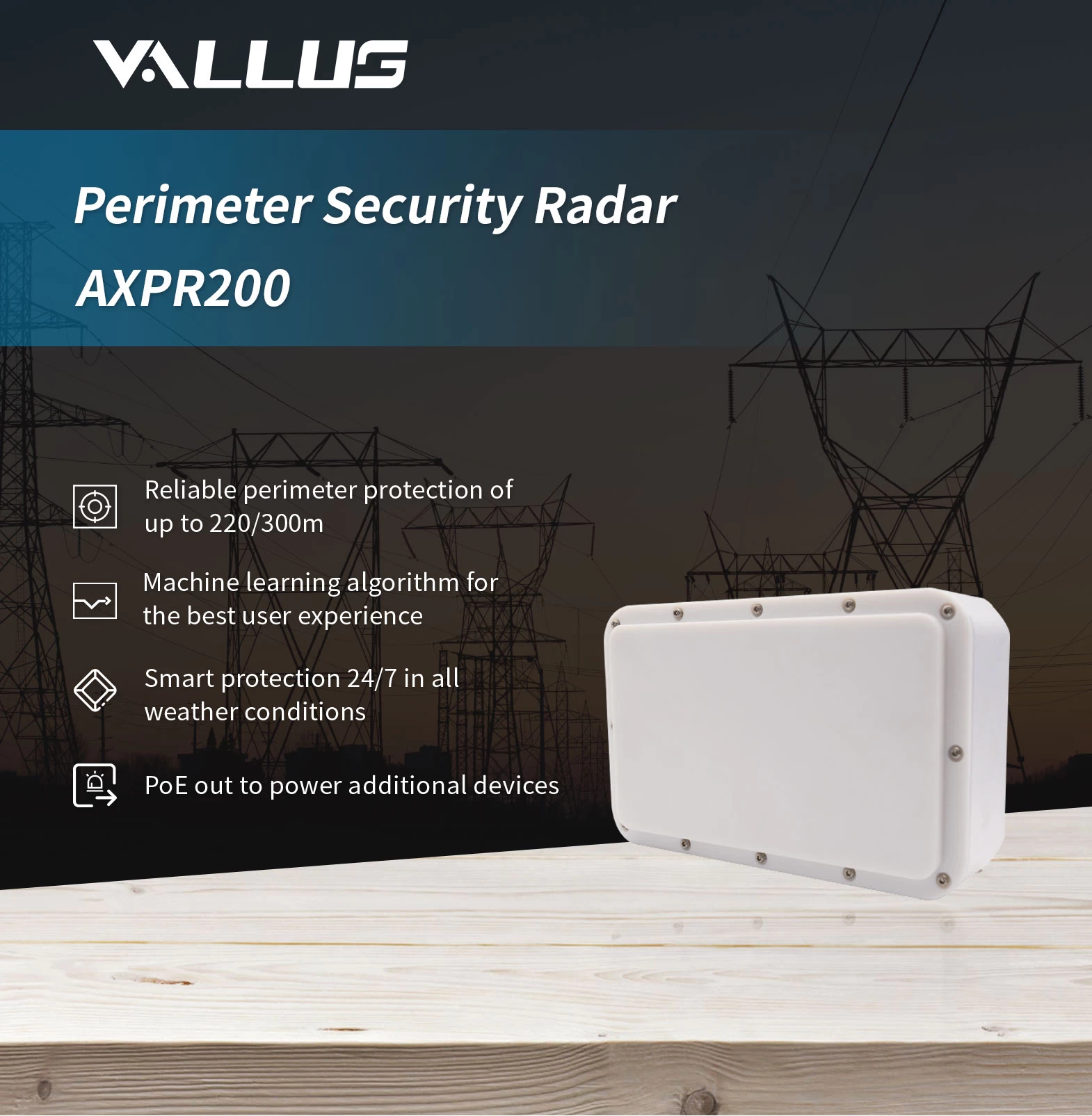 Reliable perimeter protection of up to 220/300 m 24/7
AXPR200 Security Radar is a smart security device that adopts the most advanced low-power MIMO technology-based FMCW radar technology. It offers reliable and cost-effective perimeter protection of your estate up to 220m for persons and 300m for vehicles. With built-in data-based learning algorithm, it smartly and accurately detects, tracks and classifies people and vehicles with minimal false alert rates. It can be used alone or integrated into a third-party platform, ideal for perimeter protections such as factories, oil or chemical plants, prisons and correctional facilities, etc.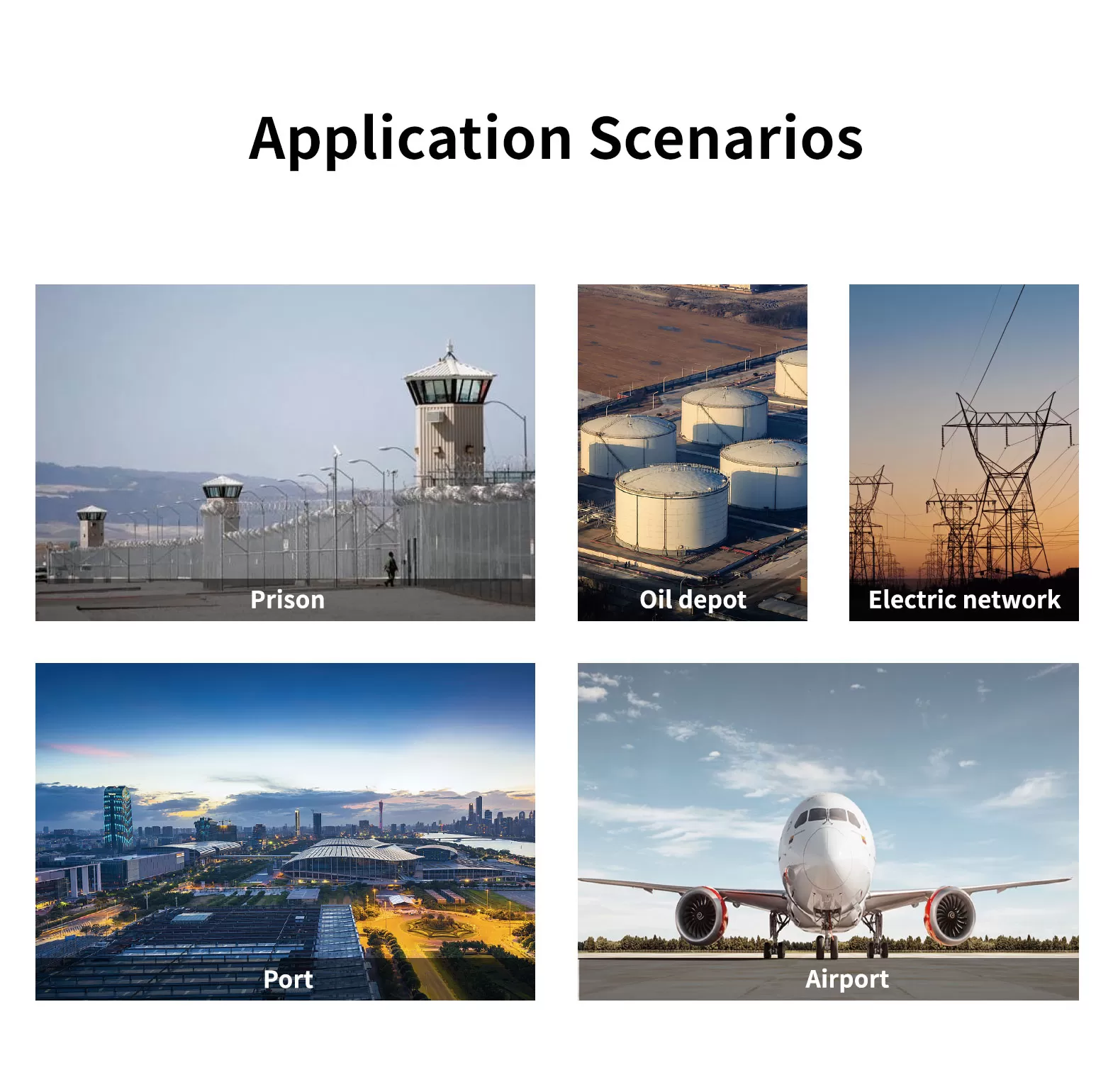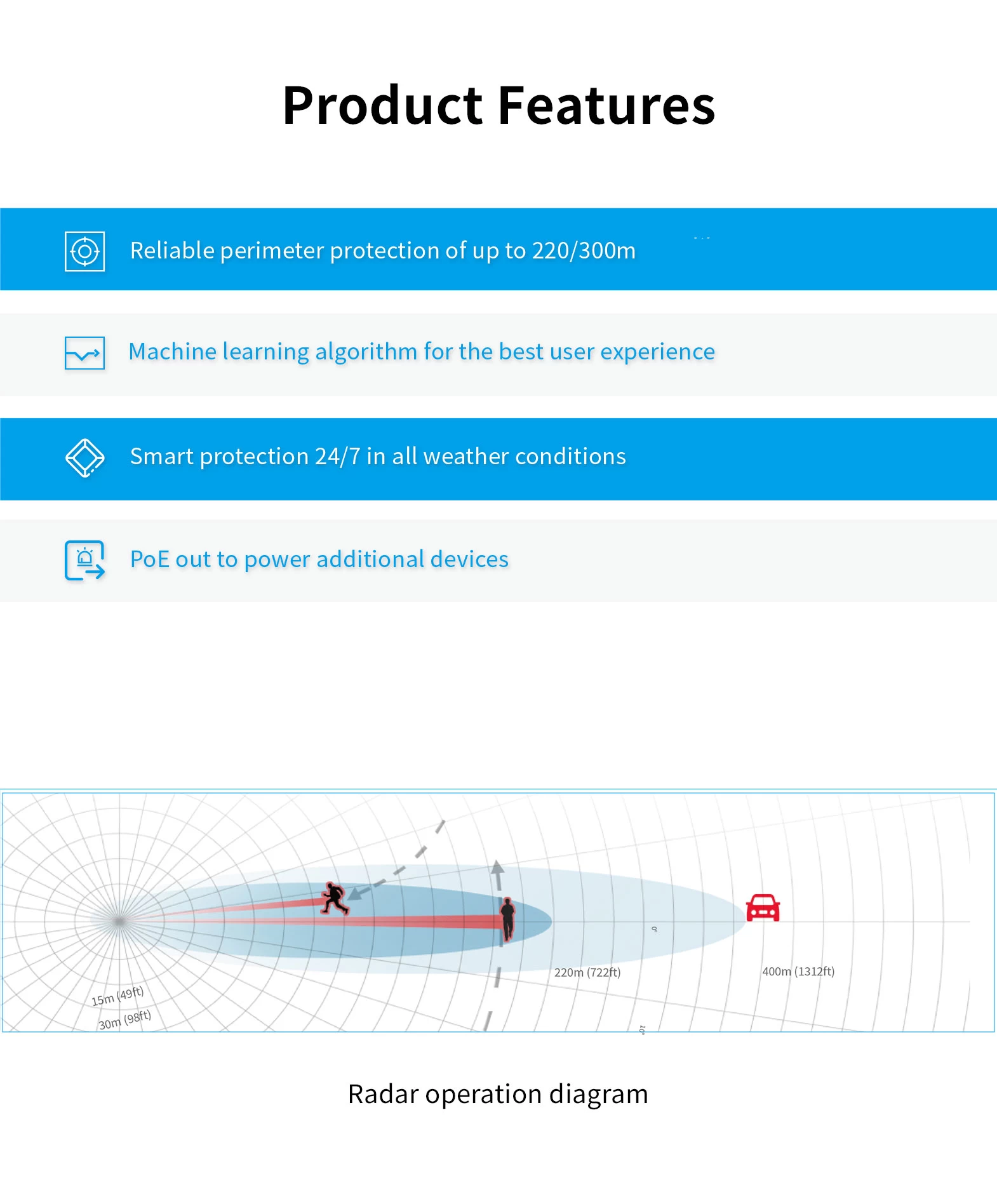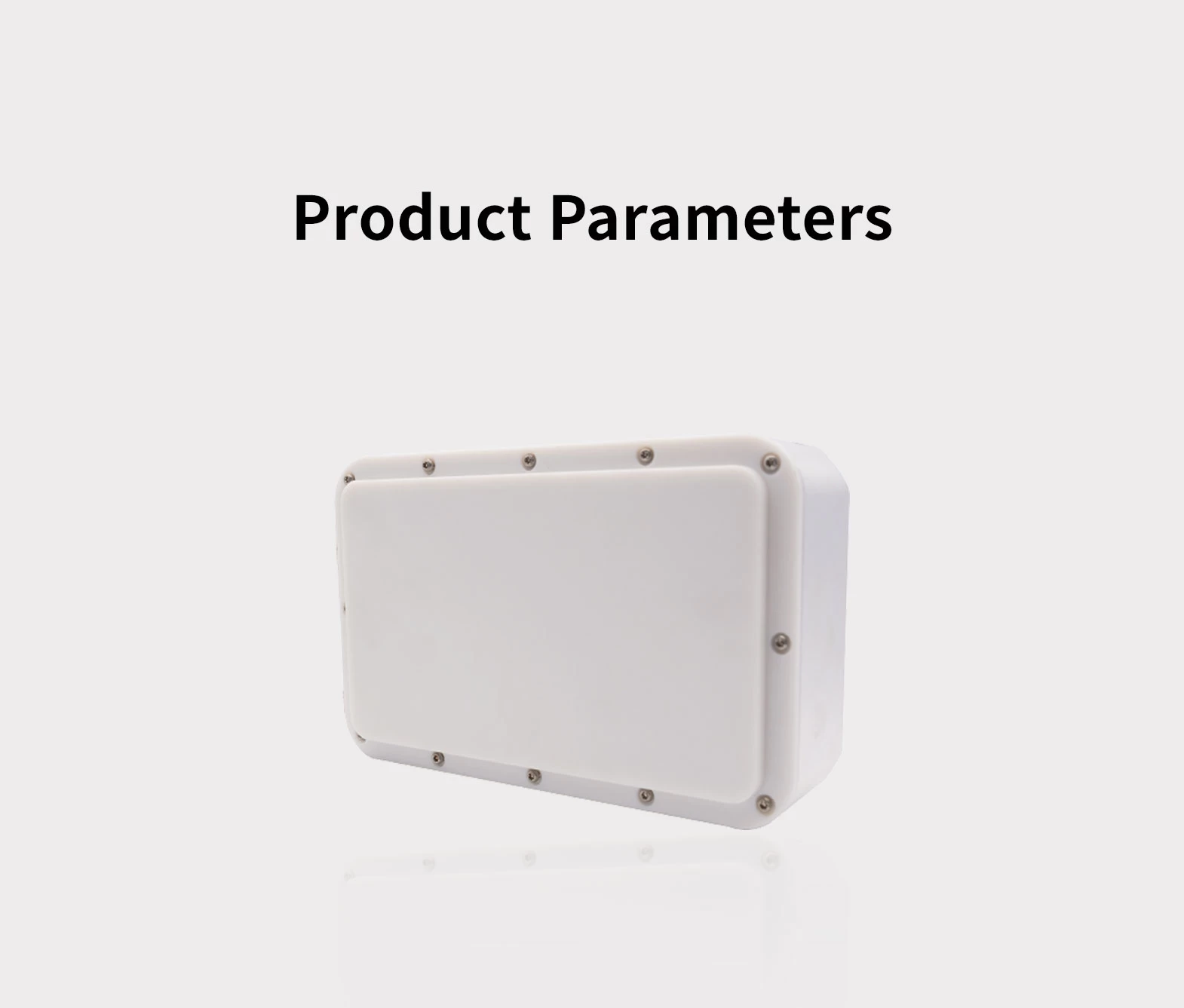 *Note that appearances, specifications and functions may be different without notice.
Radar type

FMCW

Frequency

24.05-25.15 GHz

Target data

Range, direction, velocity, target type

Target type

People, vehicles, plants, others

Simultaneous tracking

Up to 32 targets

RF transmit power

12dBm (EIRP)

Recommended mounting height

1.5~3m

Detection range

6~220m for people detection and 20~300m for vehicle detection

Distance accuracy

±1m

Radial speed

-30~30m/s

Field of view

±10°

Angle accuracy

±1°

Data refresh rate

8Hz

Network

Security

Password protection

Network protocol

RJ45, Relay_out*2, IO_our*2

General

Casing

IP66. Aluminum and plastic casing

Power

Power over Ethernet (POE)

12V DC, <1A, 9W (typical)

Storage

Support for microSD

Operating temperature

-40℃~70℃

Storage temperature

-40℃~70℃

Dimension

221.6*131.6*56.5mm

Weight

1.6 kg

Supporting software

Web-based interface